About Us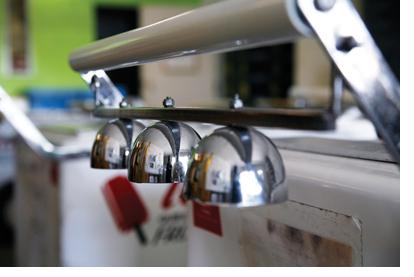 Listen closely … the campanas (bells) are ringing, their gentle sounds flutter through the air — could it be a La Rosa Fruit Bars & Ice Cream cart on the move?
Those famous bells hanging from those familiar rolling coolers alert everyone that La Rosa is in the neighborhood.
"They are the only (frozen treat) carts with bells," said Camila Torres, a local travel agent and a longtime La Rosa fan. "You can identify who they are right away."
The family business has used those signature carts — and the best ingredients for the refreshingly cool goodies manufactured right here in Bakersfield — for the last 28 years. Now in its second-generation of owners, this hometown favorite plans on making its beloved products for many, many years to come.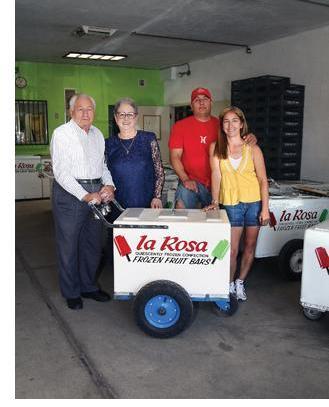 "My vision is to get into the big businesses and have a packaged item — we have ice (cream) pints and monster cookie bars in the works," said Norma Diaz, 48, current owner of La Rosa and the middle daughter of the company's founders, Jesus and Rosa Diaz.
Jesus Diaz named the company "La Rosa" — The Rose — after his wife of 51 years, Rosa.
The couple — who say they fell in love at first sight — originally tried to start a cake making business by working out of their home, but ran into a few roadblocks.
"We had a hard time getting a permit to do business out of our home in Westchester," Rosa said. "The health department turned us down."
Still, the Diazs' were determined to carve a piece of the American dream for themselves and their family, knowing that owning their own business would be a key part of that dream coming true.
They had been through a lot since their migration to the United States, which included a journey from Chicago to Bakersfield with their children.
Rosa's first job here was at Mercy Hospital, where she worked over the years as a receptionist, switchboard operator and admittance clerk. Her shifts were mostly nights, 2 to 11 p.m.
During this time, Jesus worked as a machinist at Hood Industries. At one point, Jesus' boss wanted him to move the family to Florida for work — but Rosa would not agree to such a move.
By 1978, Rosa had started a cake decorating company that she ran from a second home they purchased for the business, while Jesus continued work as a machinist, but for Tenneco.
While visiting friends in Chicago, the Jesus and Rosa helped them with their ice cream factory, while also learning how to make ice cream themselves.
For two weeks, Jesus made the ice cream, while Rosa documented the entire process from ingredients to manufacturing to completion.
And this is where the idea to start their own ice cream business first began, according to the Diazs'.
So in 1980, La Rosa Frozen Fruit Bars un Pedacito de Mexico was established in east Bakersfield.
"We turned a small home into our factory," Rosa said.
The rest, as they say, is frozen treat history ...

Secret to sweet success
It was on May 19, 1957, in Mexico City at El Templo de la Pasion, that Jesus and Rosa exchanged wedding vows.
Two days after their first anniversary, their first daughter, Lucy, arrived. Later, it would be Norma and then Laura.
The Diaz family lived in Chicago for many years until their move to Mexico City. One year later, they went back to the states — in Delano to be exact — to see Jesus' mother and brother. During their visit, the Diazs' bought a home in Bakersfield — and they've been here ever since.
If you've ever tasted a La Rosa bar — and who hasn't? — it's doubtful that you can ever turn down that temptation ever again.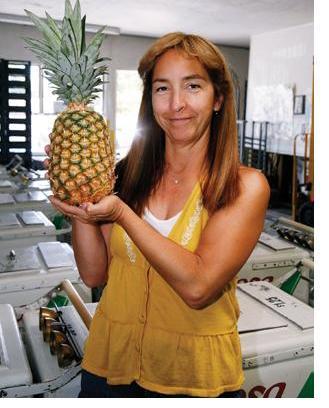 There's a reason for that, according to the Diaz family — every fruit and ice cream bar is made from frutas cut by hand right there in the factory, which is now located just off Niles Street. La Rosa has a total of four employees, including Norma; the cart salesmen (paleteros) are not La Rosa employees, but rather customers who purchase the bars and rent the carts to sell them on their own.
In 2007, an estimated 750,000 to 1 million La Rosa bars were either sold or donated, according to Norma.
Prices for La Rosa bars — available in 26 flavors — range from 89 cents to about $1.25, she said.
"With our ice cream bars, we use premium cream to produce our delicious flavors, as we've all tasted," Norma said. "Then we blend them by hand with the fruit."
The various liquids are poured into molds and frozen. Then the packaging process takes place on an assembly line.
Rows and rows of multicolored ice cream and fruit bars whiz by along the moving belt. Each is individually wrapped with the La Rosa rose logo on the packaging and boxed up for delivery, either by paleteros directly to residents in neighborhoods, parks or at community events, or trucked to various Kern County stores as well as parts of Fresno.
Stores that regularly carry La Rosa products include: Vons, some Rite Aids, Foods Co., Young's Market, Chevron, Texaco, and Howard's mini marts.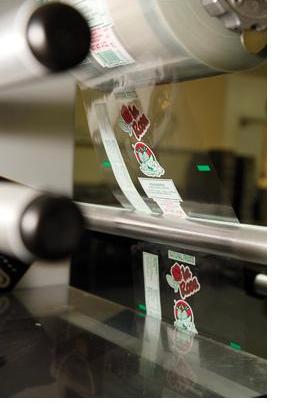 "All of our products are never more than a few days new, so every bar you taste is fresh, fresh, fresh — that is our main ingredient, that is our motto."
One early lesson for Jesus and Rosa came at the cost of a lot of wasted ice cream.
The couple had hired another couple from Mexico to help them with their new venture. But the combination of poor timing — the bulk of their product was ready in the middle of winter — and no buyers lined up resulted in expired ice cream bars.
The early distribution process for the bars started rather simply: Rosa would deliver them personally to stores who would carry them.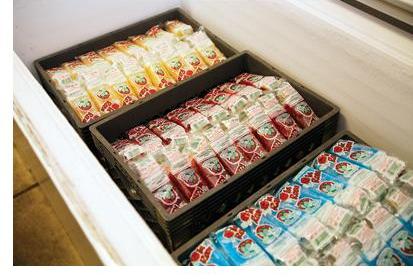 Eventually, though, Knudsen Dairy Products & Carnation Dairy distributors started to purchase the bars and delivering them, along with their own dairy products, which really "helped me out," Rosa said.
From there, the taste of the local ice cream and fruit bars made a positive impression on customers, turning them into loyal followers. People seem to get cravings for their personal favorite flavors, and well, that sound of bells ringing has come to mean something yummy is on its way.
"During my pregnancy, I used to have to drive to Jefferson Park to get a La Rosa bar," Torres said. "I love them because they are fresh."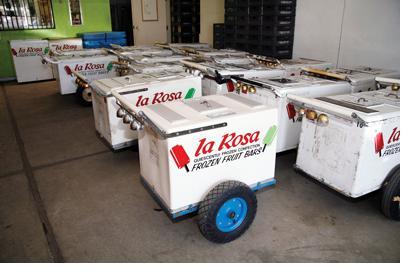 Though those bells and those little carts that are either pushed or biked by friendly paleteros might be the most common sight associated with La Rosa, some people also search local storefronts for their gotta-have-'em bars.
"I know when La Rosa bars are available in convenience stores because they have a sticker on the window," said Michael Solano, a self-employed carpet cleaner and yet another fan of La Rosa fruit bars — lime and strawberry are his favorites.


Looking to the future of frozen confections

Today, La Rosa's frozen confection future looks tastier than ever.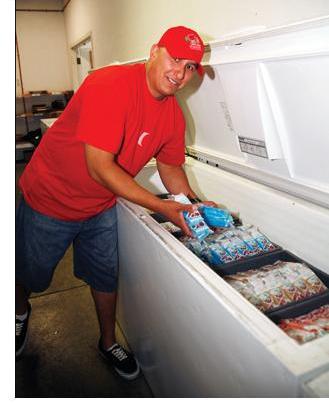 Norma took over the family business in 2004 and has watched it gain even more happy customers.
Meanwhile, Norma has also made a strong commitment to the company's community involvement, including La Rosa's sponsorship of a blood drive at Houchin Blood Bank in July. The "Beat the Heat Blood Drive" gave a free La Rosa bar to anyone who donated blood. The effort was designed to increase the amount of Hispanic donors, many of whom carry a rare antigen in their blood which could save another's life.
Business continues to grow for La Rosa — spring and the beginning of fall are the busiest times (people don't go out as much in the summer) for ice cream and fruit bar consumption, according to Norma.
Where there once was one tank, there are now two to make the La Rosa bar formulas.
For the entire Diaz family, their La Rosa treats represent the sweet reward — literally — of having a dream and seeing it through with hard work and dedication.
"La Rosa is a legacy for something my parents built — I would like to see it grow, to see my parents enjoy the success of the business as it grows from something they built," Norma said. "I'm the second generation and the third generation is coming through and taking over — it's a new motivation."
But surely, no matter what the future holds for the Diaz family and La Rosa Fruit Bars & Ice Cream Inc., those campanitas will stay just as they are ...
(As published in Mas Magazine, September 12, 2008)